The Simpsons´ Hypocrisy
You can never understand the amount of hypocrisy here. Michael Jackson provided his own voice for the big yellow guy in The Simpsons´ episode Stark Raving Dad, who thinks he is Michael Jackson but the singing parts were performed by a professional voice impersonator. This was due to being under contract with his record company. Michael's name does not appear in credits at all. Yet they banned the epizode in 2019 because of one "documentary" full of provable lies.
It´s
Let´s take a look on the thread from https://twitter.com/DespicableDrew:
Since
are hypocritical enough to ban Stark Raving Dad because 14-time acquitted, FBI-cleared MJ is in it (and over a provably false movie), let's take a look at the alleged predators that they have never even mentioned "punishing".
1. Dustin Hoffman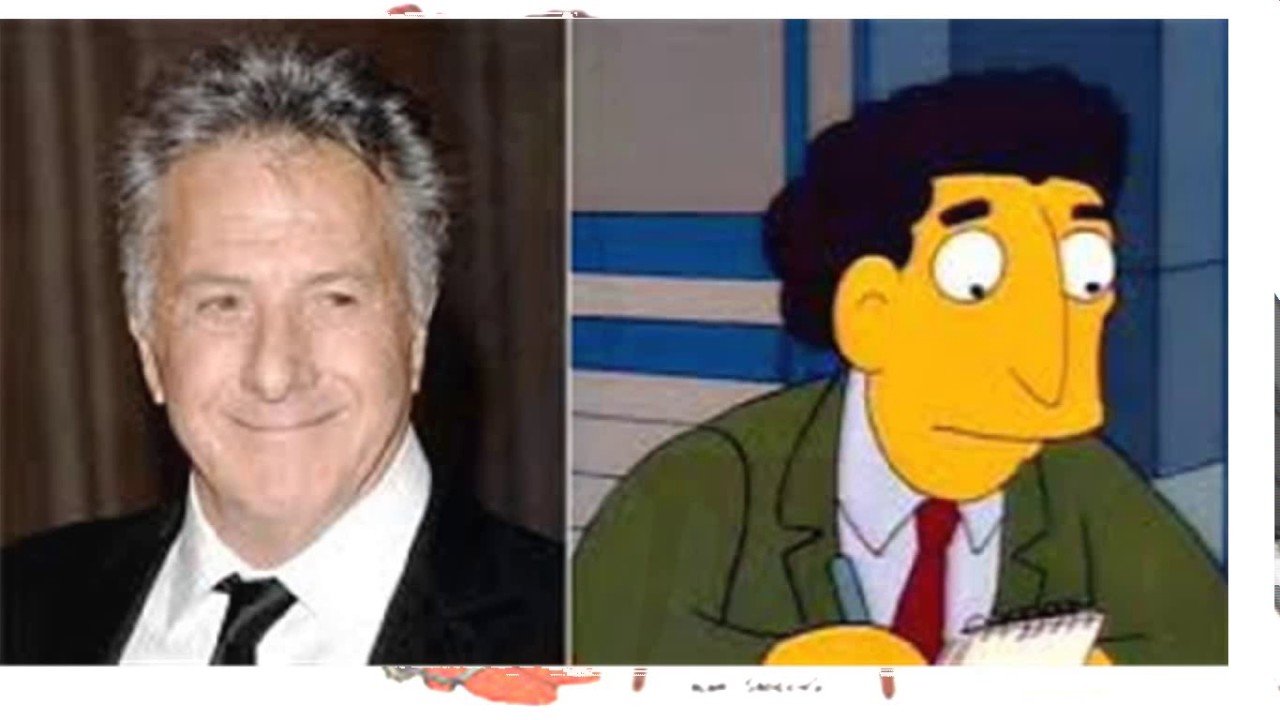 2. Aerosmith Lead singer Steven Tyler admitted in his own autobiography (2004) to have gotten a 14-year-old pregnant after she was signed over to him by her parents. He was 27 at the time. he returned her to her parents when she was 17.
3. Red Hot Chili Peppers
Anthony Kiedis bragged about committing statutory rape with no repercussions. In his 2005 autobiography, Scar Tissue, Kiedis recounts his sexual relationship with a 14-year-old Catholic school girl. Kiedis was 23 years old at the time.
4. Elton John
In court documents filed in California, Jeffrey Wenninger claimed that Sir Elton pulled his nipples, tried to grab his genitals, and told him he had "so many gay genes".
5.
Charlie Rose
Multiple women have said that he sexually harassed them. The last allegations against him was leveled in September 2019. The Simpsons are OK with him being in their series.
6. The Who
Talking about his arrest for child pornography, Townshend described his decision to pay $7 to download images of abused youngsters was 'insane' but said he had been trying to investigate the industry.
7. Matt Groening
Federal court records unsealed Aug. 9 include an account by alleged Epstein victim Virginia Giuffre of giving Groening a foot massage about 20 years ago while on Epstein's private jet, traveling from Carmel, Calif., to Los Angeles. She was 16 at the time.
His cartoon also featured in the May 1985 edition of the #NAMBLA bulletin (source: twitter.com/Tashawithatea/status/1286360348266725380) :
8. 50 Cent
A massive dick with a small-penis syndrome and various allegations of different nature.
9. Mario Batali
Rumors of the chef's misconduct had plagued his career for decades, but it wasn't until last year's Eater exposé that his entire empire came crumbling down.
10. Ted Nugent
He became the legal guardian of a 17-year-old girl in Hawaii rather than face potential kidnapping charges. Courtney Love claimed she gave him oral sex when she was 12. He was 28.
11. Placido Domingo
The new allegations come three weeks after the Associated Press reported that eight singers and a dancer had said that they had been sexually harassed by the Spanish tenor in incidents that spanned three decades from the late 1980s.
12. Richard Branson
The billionaire has been accused of putting his face in the breasts of an American who was working as a backup singer for the English artist Joss Stone. The group was attending a party at Branson's Necker Island.
13. David Copperfield
Publicly reported January 25, 2018 A woman has reported that he drugged and sexually assaulted her when she was 17 and he was 32.
14. Mel Gibson
Gibson became persona non grata in Hollywood in 2006, after first spewing a string of anti-Semitic comments while he was being arrested on DUI charges and then pleading no contest to hitting the mother of his child.
15. Hugh Hefner
Over the years, there have been rafts of allegations of sexual assault from Playboy models, such as Dorothy Stratten, and also porn stars directed at Hefner.
16. Neil DeGrasse
Tyson Tyson was accused of behaving inappropriately with two women in a Patheos article published in 2018. Those allegations resurfaced a separate claim from 2014, when a woman named Tchiya Amet accused him of raping her while they were both graduate students.
None of these people is my target. I don't know if the allegations against them are true or not and I don't substitute myself to a court of law because, unlike
& co, I believe in due process for ALL. Included MJ, the only one extensively investigated and fully acquitted.
While the vast majority of these people were never investigated, let alone convicted, Jackson WAS investigated for over a decade by dozens of agencies, including the FBI. He was trialed, and fully acquitted (14 counts), and died an innocent man. vault.fbi.gov/Michael%20Jackson
The Simpsons removed #StarkRavingDad because of a TV show (not a real documentary) that has been debunked months ago as provably fraudulent, simply comparing it to actual evidence, court files, and depositions (including those of the accusers themselves!) https://youtu.be/CXOfz1YkWeA
As a matter of fact, Leaving Neverland includes DOZENS of proven, unequivocal lies. The main ones are explained here, with the support of what the movie does not provide: evidence, court files and independent parties. youtu.be/2hkNPmpudpc
MJ has been the whipping boy for the media for the past 30 years. Had the press correctly reported what really happened in 1993, an extortion scheme against MJ, the audience would be less poisoned about him now. Watch one of the best documentaries of 2019: youtu.be/ZxNDb2PVcoM
Anyone who doesn't suffer from herd-mentality and pitch-forking tendencies and believes that evidence is of crucial importance before ruining a man's life & legacy can refer to this research website. Official files, docs, reports at the bottom of each page. t.co/CNFXhW7U7F?amp=1